Congratulations to everyone who participated in Dark Forest v0.6 Round 1: Fascinated Manager.
In Fascinated Manager, we whitelisted slightly over 1700 players. 700 players earned their invite key to the next round by withdrawing at least 1 silver. Players made over 2 million transactions to the core contract, spending nearly 1.5 trillion gas.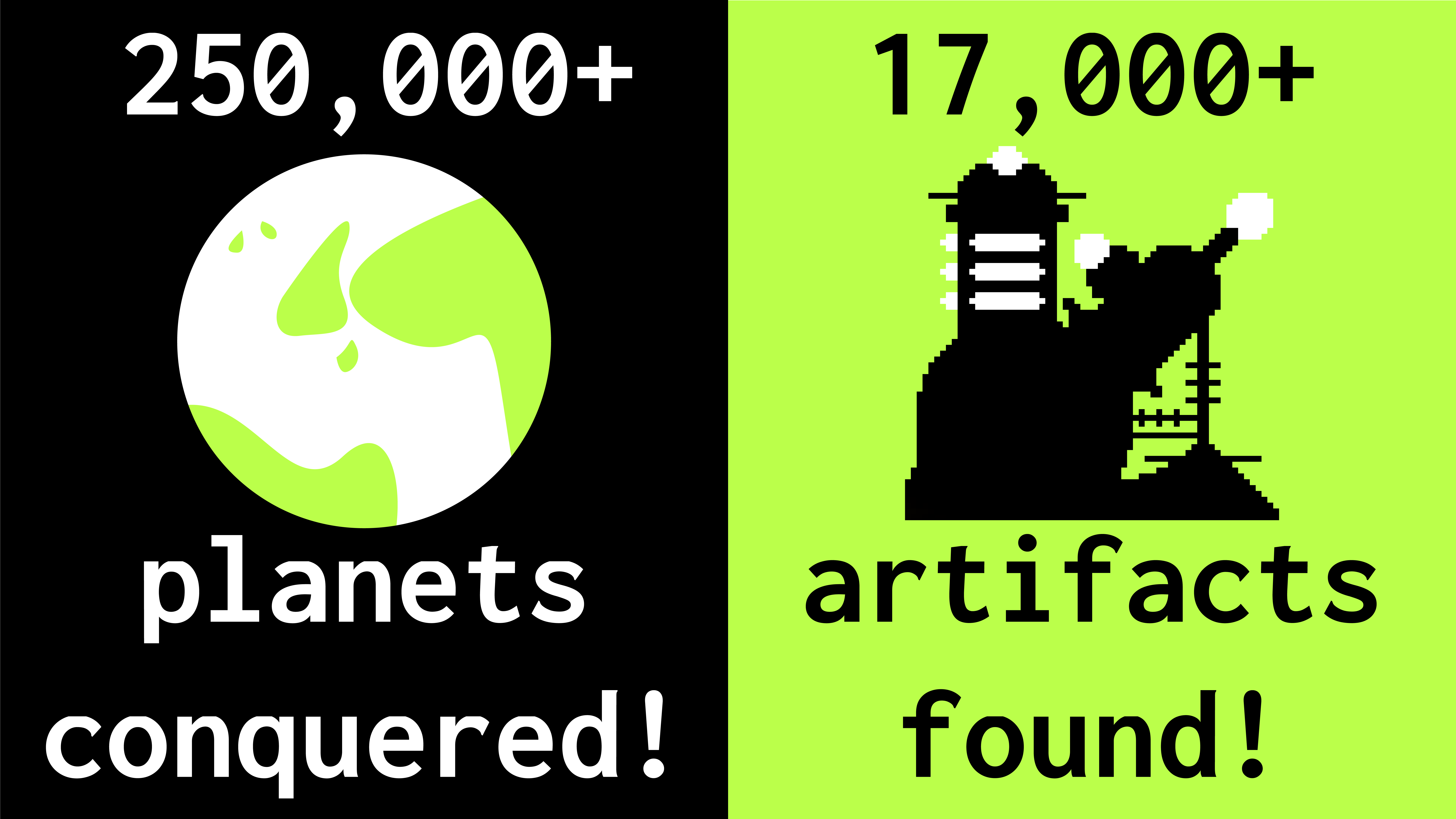 This round was won by @adietrichs, who scored over 300M points over two weeks. adietrichs used an incredible suite of custom plugins, scripts, and servers, which he demoed on stream the last day of the round. We'd highly recommend checking out his setup - it was an incredible feat!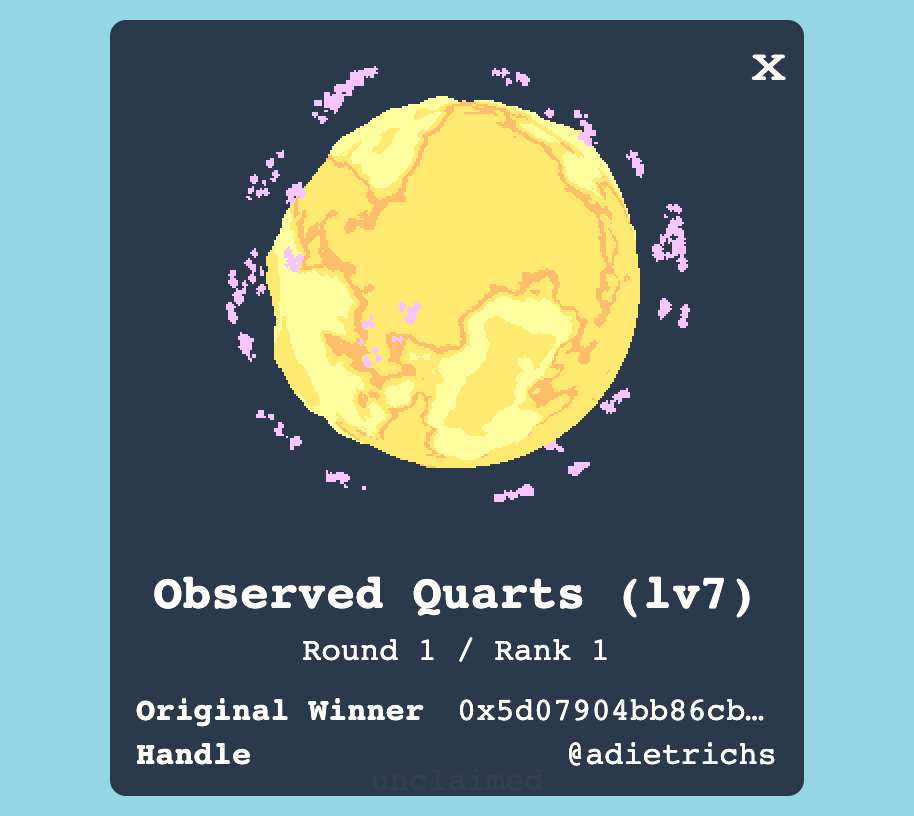 Third and second place were won by @phated (score: 227M) and @Ner0nzz (score: 230M), who were neck-and-neck up until the very last moment. Ner0nzz played almost completely manually, using Twitter diplomacy to acquire vast amounts map data and build powerful alliances. phated is a veteran contributor and maintainer of a number of open-source Dark Forest tools along with @jacobrosenthal; the both of them help maintain the community plugins repo, as well as a number of utilities under Project Sophon.
Valhalla
The top 63 players have been awarded planet NFTs in Valhalla on the Ethereum mainnet. If you won a prize, we've sent an email to you with instructions on how to claim it. These NFTs can be inspected on Etherscan and OpenSea.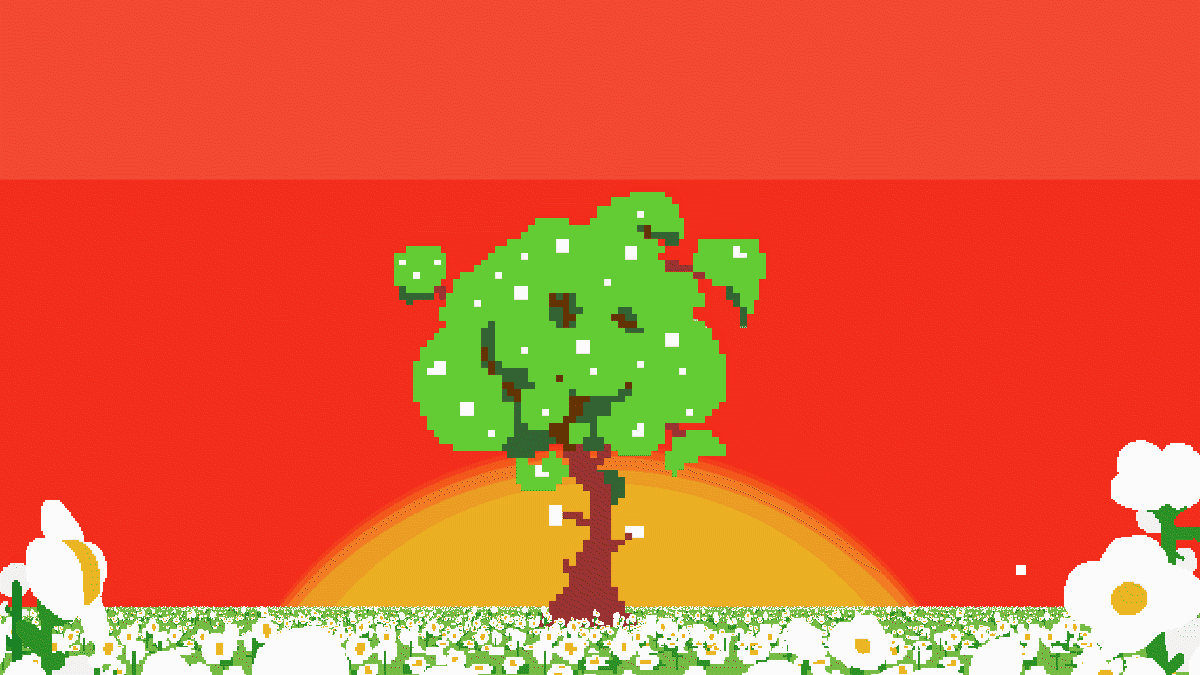 Special Prizes Awarded
We'll also be awarding a number of special prize NFTs as well to players who contributed to Dark Forest in especially creative or community-minded ways. These prizes were awarded by the developer team with input from a few community members. They aren't meant to be an exhaustive listing of all community projects; rather, they're meant to highlight a sample of community contributions that we thought were especially cool.
In future rounds, the Dark Forest team will continue to award NFT prizes at our discretion to players who contribute to the Dark Forest community via open-source tooling, content creation, bug reporting, and more.
jacobrosenthal (lvl 5): for creation of the first DF 3rd party contract - something we see as a monumental step for crypto-native gaming
phated (lvl 5): for creation of the first DF 3rd party contract - something we see as a monumental step for crypto-native gaming
binderdoug (lvl 3): for being one of the first contributors to the Dark Forest Developer Guides, with a guide on the Remote Snarker.
esoterick (lvl 3): for being one of the first contributors to the Dark Forest Developer Guides, with a guide on using the Pocket Network xDAI nodes.
gabeio (lvl 3): for publicly reporting a gamebreaking contract bug with quasars to his own disadvantage, and for helping to update numerous v0.5 plugins to v0.6
d_fdao (lvl 3): for experimentation with manual versions of what may eventually become extensible and trustless gameplay patterns - player DAO "teams", escrow exchanges of NFTs, etc.
cremaFR (lvl 3): for contributions to plugins and the community-maintained remote rust miner
cha0sg0d (lvl 3): for seeking out and contributing to a variety of public community resources, including plugins, plugins-dev-server, df_dao scripts, and more
spencecoin (lvl 3): for maintaining community services and public goods such as introductory content
owocki (lvl 3): for creating the first 3rd-party dark forest "metagame" bounties, encouraging players to build bots publicly in the open
draekus (lvl 3): for being one of the first contributors to the Dark Forest Developer Guides, with a guide on running a personal xDAI node
theonlyjohnny (lvl 3): for maintaining and providing guidance on an out-of-the-box remote miner
TheDavidZhou (lvl 3): for maintaining and providing guidance on an out-of-the-box remote miner